Influencers and bloggers are indispensable in today's marketing world. If you have understood your customers correctly, influencers could be the channel of choice to reach them.
In this article you can read how to use bloggers and influencers as a power channel in your target group and which mistakes you have to avoid.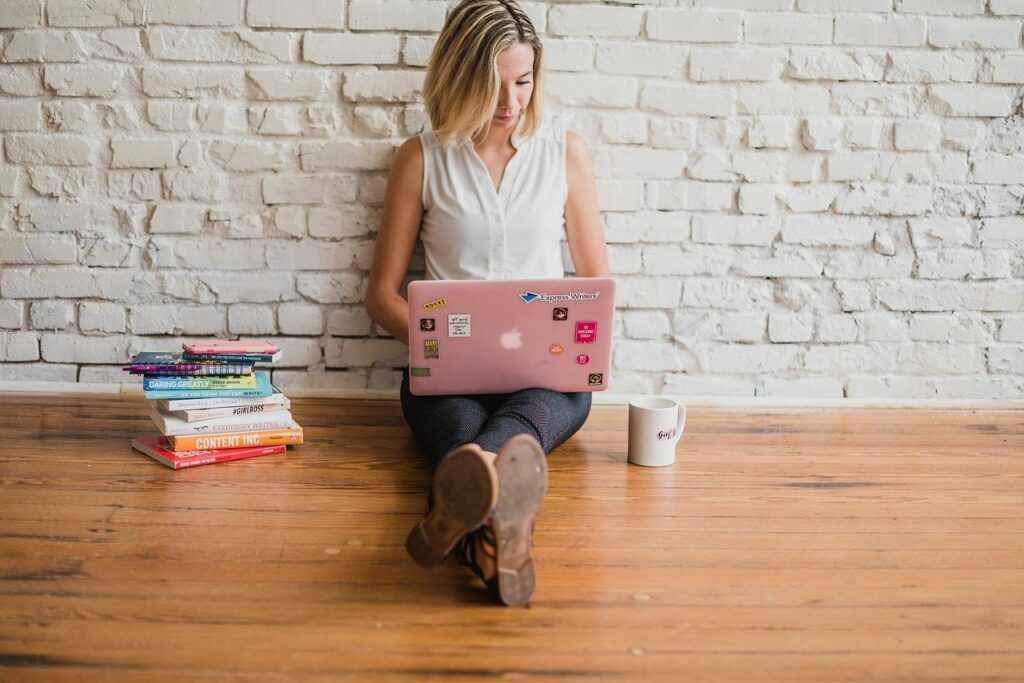 What is Blogger and Influencer Marketing and why do I need it?
Blogger and Influencer Relations is to identify, contact and manage your company's relationship with bloggers and influencers.
Bloggers run a blog, whereas influencers use social networks as their communication tool. In contrast to journalists, they usually do not work for the media.
Bloggers write about different topics on their own platform. Usually they have a smaller but clearly defined target group. Independence is very important to them.
Influencers can be both "celebrities" and people who have become well-known. They usually use the existing platforms like Instagram, Facebook or YouTube instead of their own blog.
Like bloggers, micro-influencers usually have smaller and more specific target groups. For them, the personal interest in a topic is in the foreground. Their advantage from a marketing point of view is high credibility, because they tend to publish less in order to make money.
This is what Blogger and Influencer Marketing is all about
In contrast to classic media, bloggers are considered more authentic. They are very well networked in their industry, know their field very well and have loyal readers.
The primary goal is to create a win-win situation for both sides. This way you can offer the blogger exciting and new topics for his target group (which is also your target group). In the best case, your topic gets the reach of the influencer.
This way you become visible to a larger group of potential customers in an unobtrusive way. Blogger and Influencer Relations are usually a continuous process, not a single campaign. Building and maintaining a relationship with a blogger or influencer can be divided into the following phases.
Phase 1: Follow and listen
Follow bloggers or influencers who write about your topics, similar products, services or brands. Recognize by listening the dialogue between bloggers/influencers and their followers in the form of comments.
Phase 2: Get involved and support
Be active and get involved by licking, commenting or even sharing the contributions. This is not about adulation, but a value-giving exchange. In this course you can contact the blogger or the influencer very naturally.
Phase 3: Strengthening and cultivating the relationship
Once you have established contact and aroused interest, you can intensify the relationship. Communicate via mail or telephone. Just like with your customers, it is important for bloggers and influencers to understand their gains and gains and to provide them with significant added value.
Facts and figures about bloggers and influencers
Online users trust bloggers
About 4 out of 5 Internet users trust the recommendations of bloggers
Around 60% have already made purchasing decisions based on an influencer recommendation.
Facts Purchase based on Blogger recommendation
Effectiveness of Blogger and Influencer Marketing
According to Statista, influencers and bloggers are the most effective in building a brand
Exciting tools for blogger and influencer marketing
Google Alerts
Get news and tips about your topics and keywords presented by mail or RSS feed. This way you will definitely become aware of influencers and bloggers.
Blog directories
In the blog directory of the Bloggerei, Topblogs or the Bloggeramt you will find the blogs relevant for you, broken down by topic.
Influencer Marketing Tool
Buzzsumo and Deep Social are probably the best known tools for finding and evaluating influencers. It evaluates data from Facebook, LinkedIn, Twitter, Pinterest and others and generates a ranking of the most influential people for the keyword entered.
Insights Tools
For example, to extract demographic and geographic information from blogs and Web sites, SimilarWeb offers many features.
4 mistakes you should avoid with Blogger and Influencer Marketing
Blogs and influencers do not fit your target group at all
Either you didn't deal with the individual blog at all or you just sent out a mass mail to bloggers or influencers. In the latter case you hope for a sufficient number of answers that can lead to cooperation. Most bloggers and influencers sort out these requests mercilessly. For those who don't take it too seriously, authenticity suffers and their readers or followers wander off.
Lack of honesty
Many offers to bloggers and influencers of companies are simply not honest. If you have a certain budget that you want to invest in building this channel, then it makes little sense to constantly negotiate for a few euros.
Many companies want to get the maximum out of this, in terms of content and advertising statements, while the budget should remain at a minimum. Thus "benevolent articles" are demanded, although this goes completely against the style and attitude of the influencer or blogger.
The blogger or influencer has no advantage
From a cooperation and relationship with a blogger or influencer, both sides must emerge as winners. The blogger invests time and sometimes money to design, film or write a post. Whoever sees the influencer or blogger here as a "stupid" assistant instead of an equal partner has already lost.
Totally impersonal speech
Often it already shows up in the introduction. Companies send standard letters in a uniform mush or have not yet read the blog or observed the influencer in its channels once. There are even supposed to be speeches in the form of "Dear Blogger" or "Hi Influencer". These messages typically end up directly in the trash and there is no cooperation.
Classification of Blogger and Influencer Relations in the marketing context
Funnel Blogger Influencer Marketing
Blogger and Influencer Marketing in the Funnel
Throughout the Marketing and Sales Funnel, the activities you do with Influencer-Marketing are between Top of the Funnel and the middle range.
The focus here is on attention-creating measures so that the product or service is visible and understood by the customer. This leads to trust among the readers and followers of the blogger or influencer.
Immediate impact versus sustainability
Like direct sales, influencer marketing has a similar immediate effect on your potential customers with a loyal and very specific following.
In terms of reverberation, the channel is superior to both sales and other channels such as offline advertising.
Blogger and Influencer Marketing Impact vs. Sustainability
Seeds Nets Spears Portfolio
Classification in the channel portfolio
When you put together your portfolio of channels and actions, blogger and influencer marketing will typically have the function of being targeted at the people who are both followers of the influencer and your potential customers.
So this channel works best in combination with the very long term as well as the medium term channels.
4 Frequently underestimated tips and hacks in Blogger and Influencer Marketing
Leave creative freedom to the blogger / influencer
Great and unique campaigns can only be created with the right freedom for influencers and bloggers, who live from their creativity. So if you go into a cooperation, then agree which left and right border the influencer wants or needs, and where he or she wants to let off steam freely and authentically.
Realizes common goals
In the end, it is all about building lasting relationships with successful influencer and blog marketing. You work on an exchange of knowledge and experience and move forward to one or more predefined goals. Concepts for influencer cooperation can be diverse, but they always have one thing in common: They are elaborated from planning to implementation and success measurement.
Choose your partners wisely
Not only the range of the influencer or blogger counts. Rather, it must be true that she or he fits your product, service or company at all. So the goal is to have the largest possible intersection of the influencer's target group and your target group.
Take your time
Time is probably the most important resource when building blogger relations. You build trust, and that is not there from one mail to another, at least not normally. The solution is to build smaller blogger relationships rather than a huge one that costs a lot of money. Then both sides will have a profit in the long run. More here: https://www.wuv.de/marketing/die_7_todsuenden_des_influencer_marketings